Are you excited? I know you are. But can you handle it? Can you?? OK, here goes. Announcing the GORGEOUS new cover for
Ash Kickers
by
Lee Gibbons
. Wait for it… wait for it…
BOOM!!!!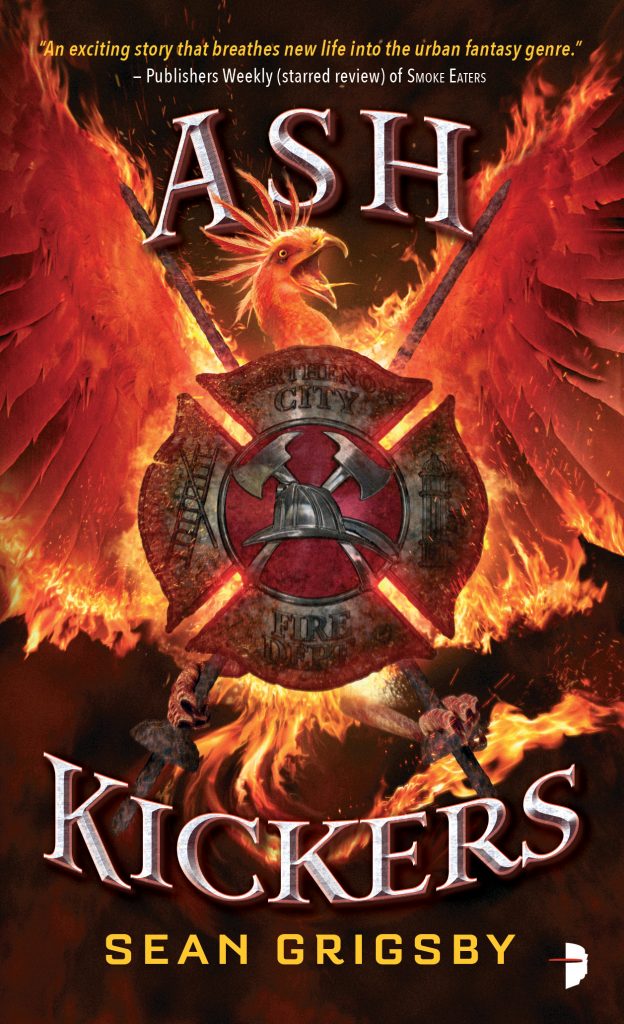 Oooh we feel all warm and tingly in our cold tin chests.
Ash Kickers
may be out in July (URGH! So long), but you lucky devils can pre-order it now from, well, pretty much anywhere. So what are you waiting for? There's a few links for you below.
Angry Robot
|
Amazon UK
|
Amazon USA
|
Barnes & Noble
|
Foyles
|
With ex-firefighter Cole Brannigan in command of the Smoke Eaters, the dragon menace is under control. Thanks to non-lethal Canadian tech, the beasts are just tranquilized and locked up. But for Tamerica Williams, a job filled with action and danger has become routine. She's so bored she nearly gets her whole team killed, and Brannigan has to step in. When a new threat emerges, the legendary bird of fire – the Phoenix – spreading fire like a plague and whipping dragons into a frenzy, it's a perfect task for Williams, but killing the Phoenix just brings it back stronger. Is that too much excitement, even for Williams?
P.S. Why not catch up with the story so far and get stuck into
Smoke Eaters.