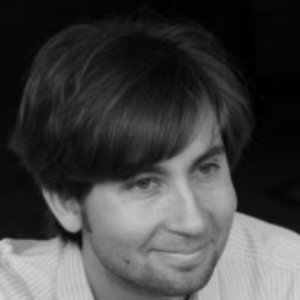 Etan Ilfeld
Managing Director
A self-professed geek, Etan studied math and physics at Stanford, loves video and board games and is hugely passionate about science fiction. He is a USCF chess master and organizes the annual Mind Sports Olympiad in London. He is also the founder of Repeater Books, the Managing Director of Watkins Media, and owner of Watkins Bookstore in Cecil Court.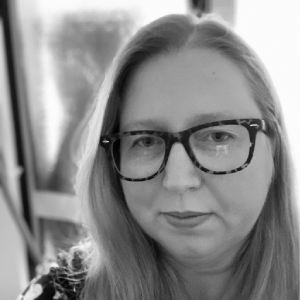 Vicky Hartley
Deputy Managing Director
Vicky is a lifelong geek with a passion for SF (her old AOL name was mjskywalkeruk – if you know you know) and has worked in publishing for two decades, starting off her career as the webmaster for Hodder & Stoughton, where she developed digital campaigns for Stephen King, Jean M Auel and Kipper the Dog, before finding her calling in the world of marketing. Since joining our parent company 15 years ago to take over the PR & Marketing she has climbed the corporate ladder and now proudly helps run our company. Wife to a Batman-loving husband and mother to an Urban Fantasy-loving son, the geek runs deep in the Hartley house. Find her on Twitter: @vixhartley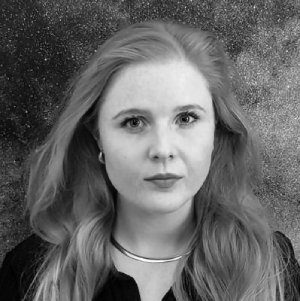 Eleanor Teasdale
Publisher
Eleanor's background in agenting means she approaches the Angry Robot list in a new way. As well as managing the team and the strategy for the imprint, she is looking for voices from the super commercial fast fun side of SFF to the more thoughtful literary end. She loves weird mushroom books, anything with a love story in, horrible body horror and generation ship stories. Find her on Twitter: @Eteasdale
Gemma Creffield
Commissioning Editor
Gemma has worked in the publishing industry for five years, in various roles, always with the aim of being an editor. Now commissioning for Angry Robot, Gemma is on the look out for a book that shook her like The Hunger Games and Only Ever Yours, that grabbed her like The Power, and stayed with her like Fahrenheit 451. Gemma is a lover of dystopian, feminist, literary-leaning and message-driven fiction. She also loves steampunk, mystery, crime, fairytale/folklore and adventure-fantasy. She loves to champion new voices and bring out the very best in an author's potential. Find her on Twitter: @geebiegems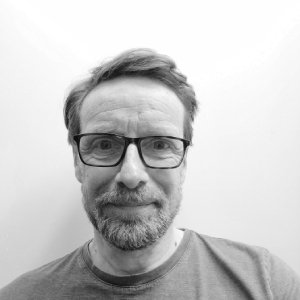 Simon Spanton
Commissioning Editor at Large
Simon has been editing and commissioning SF, Fantasy and Horror since 1991. He's published Sunday Times bestselling and award-winning authors from both sides of the Atlantic including Scott Lynch, Richard Morgan, Christopher Priest, Justina Robson and Brandon Sanderson. He loves hard and high concept SF, epic fantasy and swords and sorcery, horror with mythologic and folkloric roots; books with distinctive prose, twisting plots and vivid characters. He also has a personal passion for the weird and the surreal in fiction and can be won over by poetic and artful prose. He'd love to see more authors from around the world given a voice in our markets. Find him on Twitter: @simonguy64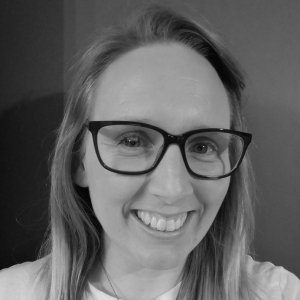 Caroline Lambe
Publicist
At home in Ireland, Caroline obtained an MA in Literature and Publishing from NUI, Galway before starting her publishing career in Dublin in 2008. In 2013, she moved to the UK and began working for Angry Robot Books until in 2016 life's funny twists moved her and her young family to Italy for a time. Living once more in the Midlands of England, she has returned to the literary mothership that is AR. When not dividing time between work, kids, baking, the dog and the chickens that run around the back-garden, and being PRO for Warwickshire LGFA, Caroline can always be found on the football field, playing gaelic football for Roger Casements in Coventry. Find her on Twitter: @caramalines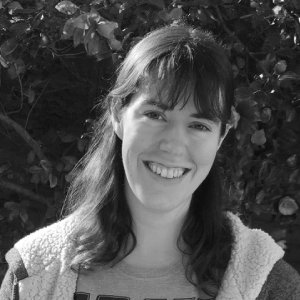 Ailsa Stuart
Marketing Executive
Ailsa has spent several years working in book marketing, often with a focus on the digital side of things, including connecting with influencers, organising blog tours and building social media communities. She's particularly interested in developing author brands and exploring partnerships, to help books reach their widest audience. She always hoped that one day she would get to work on SFF books, so after starting out working on romances, spending a couple of years on general fiction and then coming to Watkins and their non-fiction lists, she's absolutely thrilled to be part of the Angry Robot team. Find her Twitter: @AilsaCF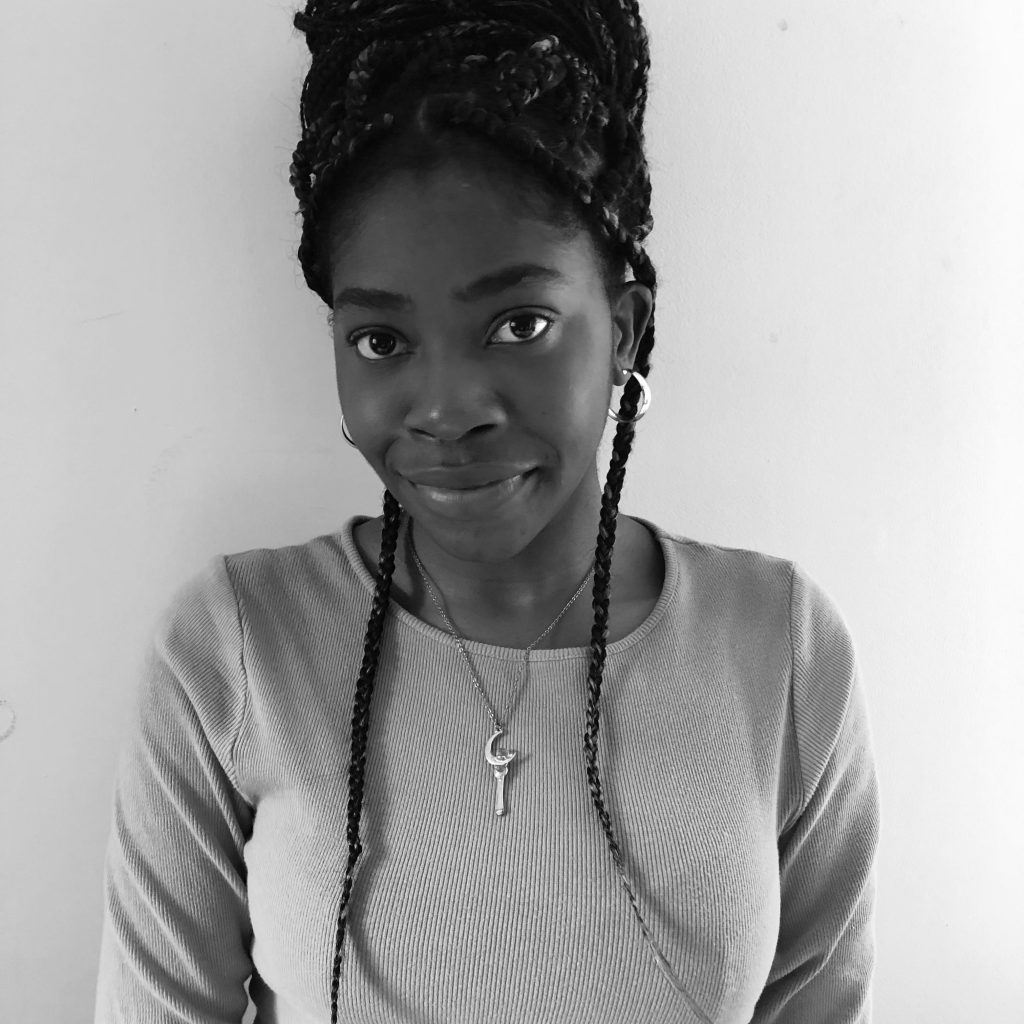 Antonia Desola Coker
Publishing Assistant
Desola has always been a keen reader of new worlds, which is why she studied American Literature at the University of East Anglia. SFF has been her favourite genre for years, with a particular love for Urban Fantasies and fantastical Dark Academia books such as Leigh Bardugo's Ninth House. As well as this, she loves faerietale/folklore, love stories, adventure filled mysteries, and has a soft spot for new, exciting YA like Tomi Adeyemi's The Legend of Orisha trilogy.
She is excited to join and start supporting the Angry Robot team. Find her on instagram: @dess.reads.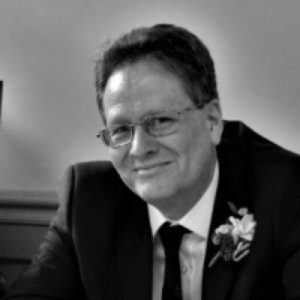 Paul Simpson
Consulting Editor
Paul has been a lifelong fan of SF and fantasy in all media, and has been part of the army of Robots for some years in various capacities. He loves working with authors to help them realise their visions – no matter how out of this world! A former editor of DreamWatch and the official Star Trek Magazine, he now runs the popular website Sci-Fi Bulletin and has written over 30 non-fiction titles ranging from 007 to serial killers. His wife and their two rescue dogs do their best to drag him away from the keyboard periodically!