Behold some wondrous new book news! *fires confetti cannon* The amazing
Anna Kashina
, author of the Majat Code Series, is back with a brand new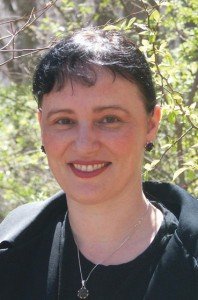 novel
Shadowblade.
This stunning epic fantasy novel with swords, politics, romance and a badass heroine will be heading your way in
May 2019.
Here's the full synopsis:
Naia dreams of becoming a Jaihar Blademaster, but after assaulting a teacher, her future seems ruined. The timely intervention of a powerful stranger suddenly elevates her into elite Upper Grounds training. She has no idea that the stranger is Dal Gassan, head of the Daljeer Circle. Seventeen years ago he witnessed the massacre of Challimar's court and rescued its sole survivor, a baby girl. Gassan plans to thrust a blade into the machinations of imperial succession: Naia. Disguised as the lost Princess Xarimet of Challimar, Naia must challenge the imperial family, and win. Losing means certain death, but in victory she would forsake everything she holds dear – even the man she loves.
Make your way over to
Fantasy Faction
for the full announcement, and blog post from Anna on why fantasy romance needs some loving.
---