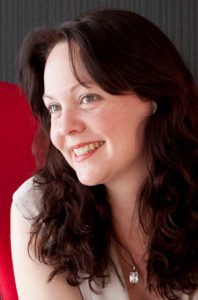 You might have already seen the news over on the B&N Sci-Fi & Fantasy Blog that we have captured ourselves a brand new, shiny AI for the orbital death platform.
Amanda Bridgeman
, known for her self-published Aurora series, which was finalist for an Aurealis Award over in her native Australia, is joining our ranks with new novel
The Subjugate
, a crime-tinged sci-fi in which a pair of dectectives race to solve a spree of murders in a town where criminals are programmed to become emotionless servants. The novel will be hitting bookshelves both real and virtual this
November
. For all the full synopsis and a glimpse at the cracking new cover, created by
Lee Gibbons
, head on over to the announcement by our friends at the
B&N Sci-Fi & Fantasy Blog
. For a guest post from Amanda on other books that cross the SF/crime divide just click
here
.