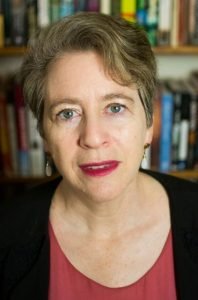 Folks close to Austin, Texas! Our wonderful
Patrice Sarath
will be signing copies of her sororal alternate fantasy,
The Sisters Mederos
, on Wednesday
May 9
from
7PM
at Book People! For those who are yet to read Patrice's incredible novel about vengeful sisters, family ties and magic, here's the synopsis:
House Mederos was once the wealthiest merchant family in Port Saint Frey. Now the family is disgraced, impoverished, and humbled by the powerful Merchants Guild. Daughters Yvienne and Tesara Mederos are determined to uncover who was behind their family's downfall and get revenge. But Tesara has a secret – could it have been her wild magic that caused the storm that destroyed the family's merchant fleet? The sisters' schemes quickly get out of hand – gambling is one thing, but robbing people is another…
Together the sisters must trust each another to keep their secrets and save their family.
We bet you're already raring and ready to go, right? Well, we've made you a little map, so you can find your way easily. Rumour has it there'll be raffle too, so keep your eyes peeled! If you can't make the event but would like a signed copy of The Sisters Mederos then just follow
this link
, buy the book and write 'signed copy' in the comments field at checkout. Book People will ship all over the world!