Amber Royer
, author of upcoming
Free Chocolate,
will be appearing at two events in Texas this weekend. If you want to indulge then check out the information below and get ready to talk chocolate, eat chocolate, and possibly live as chocolate too.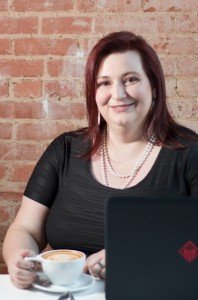 Fresh Fiction Afternoon Tea – Saturday 10th March
This Saturday at
3.30pm
Amber will be attending the
Fresh Fiction
Afternoon tea at the
Chocolate Angel Cafe and Tea Room
in
Richardson, TX
just to chat chocolate and take tea. There is no required reading, just
book your tickets here
and come along to discuss the tastier things in life.
Writing Workshop: Writing Characters People Get Attached To – Sunday 11th March
Between
4pm-7pm
Amber will be hosting a workshop on writing character with
Writing Workshop Dallas
. Amber will be telling trade secrets about how to write dynamic, interesting characters and how to keep them interesting throughout a whole novel. The workshop will be taking place at
The Foundry Club at Mockingbird Station, Dallas.
Book your tickets here
.