THE ROBOTS ARE INVADING!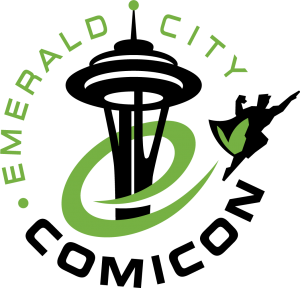 You heard us, we're swarming in on
Emerald City Comic Con
with a whole orbital-death-platform-load of authors, and we're going to be bringing the FIRE!!!* You can catch the Robot team at booth
#1816
throughout the whole shebang. However, we've individual authors at panels all weekend. Below is a list of who's going to be in attendance, with links to their schedules, where possible:
Adam Rakunas
(
Windswept
/
Like a Boss
)
Alex Wells (Acks)
(
Hunger Makes the Wolf
/
Blood Binds the Pack
)
Carrie Patel
(the Recoletta series)
Eric Scott Fischl
(
Dr Potter's Medicine Show
/
The Trials of Solomon Parker
)
Jasmine Gower
(
Moonshine
)
Jay Posey
(the Outriders series, the Dustwalker trilogy)
Joseph Brassey
(
Skyfarer
/
Dragon Road
)
KC Alexander
(
Necrotech
/
Nanoshock
)
Sean Grigsby
(
Smoke Eaters
)
Shanna Germain
(
The Poison Eater
/
Numenera: The Night Clave
)
Patrick S Tomlinson
(the Children of a Dead Earth series)
Tristan Palmgren
(
Quietus
)
TJ Berry
(
Space Unicorn Blues
) Our
Mike Underwood
will be there too, acting as author in his own right (
check out his stuff
, it's super good!) If that's not enough for you meat puppets, on
Saturday
we also have TWO dedicated Angry Robot panels (with specially selected guests). They are:
How to Write What You Don't Know
Professional authors talk about writing outside your experience – creating magic systems, writing about space bounty hunters and elven archers. Hear about research approaches, building coherent worlds, and more..
6:30 PM – 7:30 PM
Location: WSCC 603
Speakers: Joseph Brassey, Jay Posey, Carrie Patel, Paul Krueger, Melissa Olson, Tristan Palmgren
Writing Lessons from Gaming
Gaming and fantasy/science fiction writing have a long tradition of influencing one another. A panel of writers with experience in SF/F fiction and games discuss lessons for writers gleaned from video games, tabletop RPGs, and other games.
3:00 PM – 4:00 PM
Location: WSCC 210
Speakers: Carrie Patel, Mike Underwood, Joseph Brassey, Shanna Germain, Jay Posey, Sean Grigsby
So, we'll see you at some point, yeah? As always, if you'd like to chat with us, whether you're at ECCC or not, you can grab us over on the
Twitters
.
NB: No actual fire will be brought. There's rules about that, apparently.