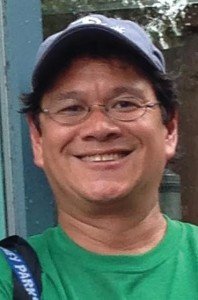 As you may have seen, author of
Kojiki
and
Kokoro
,
Keith Yatsuhashi
, was at SFF convention
Arisia
in Boston last week. Turns out he had so much fun we asked him to write just a little guest post about his experience, which he did! So, without further ado, we'll hand on over to Keith to tell us about his experience of fandom and being an author at a con:
A Weekend of Fandom, Networking, and Writerly Fun at Arisia 2018
Arisia is Boston's largest, annual Science Fiction/Fantasy convention with a specific focus on writers and writing. Well mostly. I say mostly because it has its fair share of gaming, anime viewing, cosplay, art, and other aspects of SFF fandom as well. Attendees talked about the upcoming Boskone and the summer Readercon, but everyone I spoke to pretty much agreed that Arisia is in a class by itself. Not that I needed the confirmation. I've been to Boskone, and while it's a fantastic con, it doesn't reach Arisia's size. Oddly, though, for a con of Arisia's size, the show somehow pulled of an intimate feel. Maybe it was because I recognized attendees from other cons, or maybe it was how well run it turned out to be. Either way, it was a fantastic experience. I felt lucky to be a part of it. As for the content, some of which I mentioned above, Arisia's heart and soul belongs to the panels. Yes, there were some really cool events like light-saber dueling, costuming, and such, but the panel discussions, as far as I could tell, were what people really came to for. These ran the gamut from movies and TV to books and anime – I was even on an anime one. By and large, though, most sessions focused solely on writing SFF and writing it well. This was what the attendees wanted to hear; it was why they came. They packed the hotel, filled conference rooms to overflowing, and asked question after question, often running well past the allotted time until the next panel had to shoo the previous one away. Always nicely.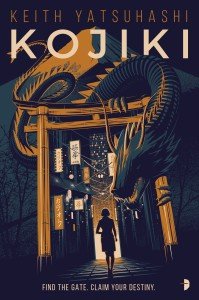 I was lucky enough to speak on seven panels, discussing everything from the afore mentioned anime to writing villains, writing fast-paced action, writing religion, and writing diversity into urban fantasy and – one of my favorites – writing geeky main characters. Unlike so many other professional conferences, multimedia and slides were not permitted. I loved this. We weren't showing graphs or charts, or using some gif to get our points across. We were just talking. Admittedly, going on and on about your own work can feel too much like promotion, but the panelists were all careful to keep things in context and explain how we each deal with issues such as writing diverse characters or world building or getting past writers block. For this, I have to give a shout out to our moderators. I heard from everyone via email weeks before the show. We talked and discussed and fretted over what we were going to say until we reached some consensus. Even when we didn't, we brought the topics up anyway. Hell, if we couldn't agree, why not throw it out and see what other readers think. The results were fascinating. Being on a panel and talking about what I'm passionate about is fun, but what really makes going and participating in shows like this worthwhile are the conversations I had with like-minded people. Compared to my fellow panelists, I'm a fairly new writer. I can't tell you how much I learned from listening. Our sessions were like one huge writers group. We sat and we chatted and we came away with new techniques to try, new ways to write, and, most importantly, with the idea that, although writing is a solitary endeavor, we writers aren't really alone. There's a whole support group out there just waiting to help you when you need it. Feeling stuck? Reach out.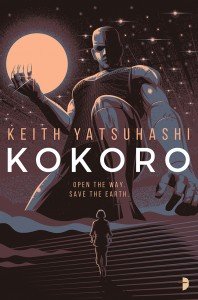 Feeling down? Message the contacts you've made over the years. Every writer I spoke with has been where I've been. Every one has faced the same challenges, thrills, and disappointments I have. Going to Arisia was an eye-opener for me. I made new friends, learned WAY more about writing than I expected to, and I met a helluva lot of great people along the way. Some, like my panelists, I knew I'd see – I was floored and honored to be on a panel with Victoria Schwab – but others were authors I didn't realize lived in the area. I even met fellow Robot
N.S. Dolkart
.
We shared some laughs and war stories and stressed over upcoming projects slowed by the holidays. Oh, right, that was mostly me. The show ran for four days, which is longer than Book Expo America these days, and by the end we were all exhausted. I left with a full notebook and a head stuffed with ideas – new things to try and new ways to work around thorny work-in-progress logjams. Cheers Arisia. I'm still recovering, but I've already planned to go next year.