Meet the Robots…
Etan Ilfeld, Managing Director
A self-professed geek, Etan studied math and physics at Stanford, loves video and board games and is hugely passionate about science fiction. He is a USCF chess master and organizes the annual Mind Sports Olympiad in London. He is also the founder of Repeater Books, the Managing Director of Watkins Media, and owner of Watkins Bookstore in Cecil Court.
Eleanor Teasdale, Commissioning Editor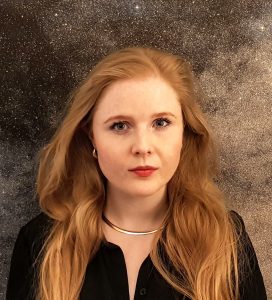 Eleanor ran away to the circus briefly at 18 but decided publishing was a bit more her speed than wrangling Strong Men and herding the angry goose. She joins Angry Robot from Greene and Heaton, where she was a literary agent with a focus on speculative fiction. She is a voracious reader and is passionate about Science Fiction and Fantasy. @Eteasdale
Gemma Creffield, Editorial & Publicity Co-ordinator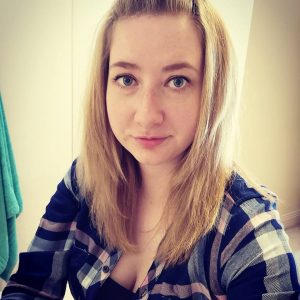 Gemma has been in the publishing industry for several years now, working her way across many departments. She fell in love with science fiction when she discovered Fahrenheit 451 by Ray Bradbury and has been hooked ever since. She hopes to help deliver books that will bring people the same joy she found. She has a degree in English Literature with Creative Writing and is still a keen writer herself whenever she finds the time which, with a baby and a dog to juggle at home, is not always easy! You'll often find her parked in front of Netflix gobbling pizza, out on a ramble or downing cups of tea in front of a book. @geebiegems
Paul Simpson, Consulting Editor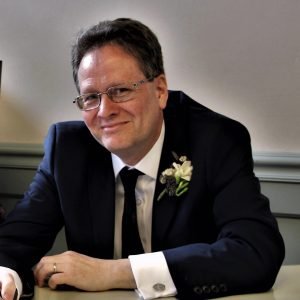 Paul has been a lifelong fan of SF and fantasy in all media, and has been part of the army of Robots for some years in various capacities. He loves working with authors to help them realise their visions – no matter how out of this world! A former editor of DreamWatch and the official Star Trek Magazine; he now runs the popular website Sci-Fi Bulletin and has written over 30 non-fiction titles ranging from 007 to serial killers. His wife and their two rescue dogs do their best to drag him away from the keyboard periodically!
Simon Spantonwalker, Consulting Editor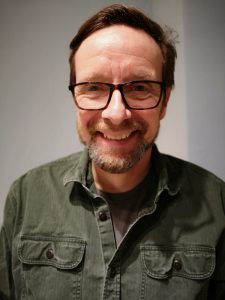 Simon has worked in genre publishing ever since one of his tutors said that science fiction and fantasy was not proper literature. His careers advisor told him there was little money in publishing and this solidified his ambition to work with books. His careers advisor was right, but in thirty years as a publisher, including nineteen years at Gollancz, Simon has had a huge amount of fun and worked with some fantastic authors and truly amazing books – some have been bestsellers, some have won awards. He lives in Scotland and now edits both non-fiction and not-proper literature.