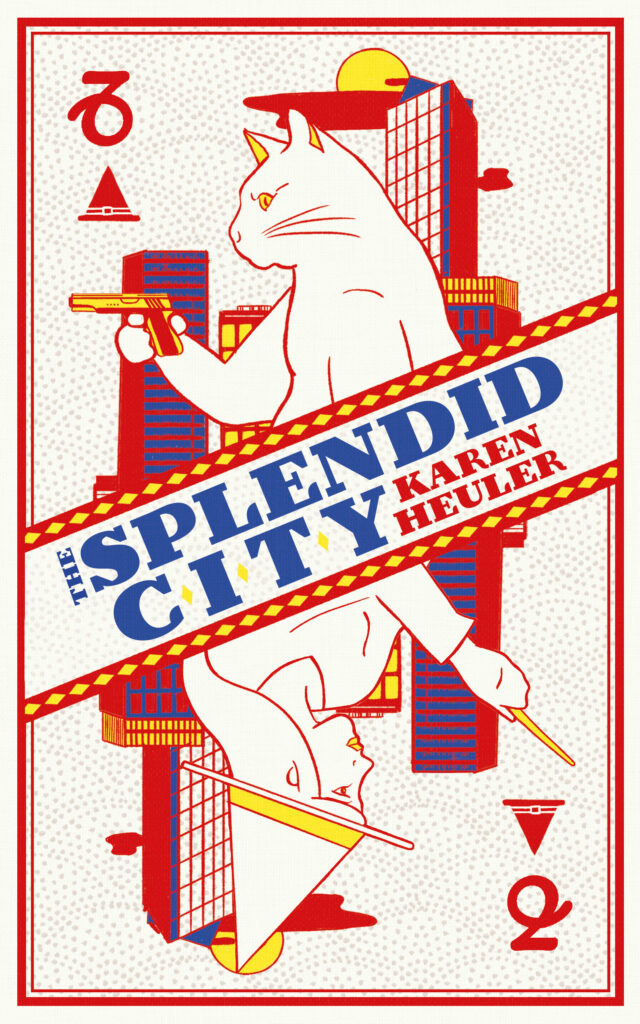 The Splendid City by Karen Heuler is out now!
Happy Publication Day to Karen Heuler, whose latest novel The Splendid City is out now! Hailed by Ann VanderMeer, Award Winning Editor of The Big Book of Modern Fantasy, as "The Splendid City is a splendid read indeed", we are very excited for you to read it.
You can purchase both eBook and paperback editions right here on our website, or from any of your favourite retailers. Read on to find out more…
"The Splendid City is the state of Liberty. Water is rationed at alarming prices, free speech is hardly without a cost, and Texas has just declared itself its own country. In this society, paranoia runs deep. Eyes and ears are all around in the form of giant animatronic president heads. They are judging. Always judging. And waiting to strike.
This terrifying terrain is explored via Eleanor – a young woman eagerly learning about the gifts of her magic through the support of her coven. Being a white witch is not as easy as portrayed in books. Eleanor has already been placed under house arrest. But not alone. She must coexist with a letch named Stan, a co-worker who wronged her in the past and now exists in the form of a cat. A talking cat, who loves himself, craft beers and 'shooting' people.
Eleanor has no time for Stan and his shenanigans. Their love-hate relationship takes many twists and turns while Eleanor helps to locate a missing witch who she thinks is mysteriously linked to the shortage of water in Liberty. But she should keep an eye on Stan. He is following a treasure hunt and won't hesitate to trade Eleanor for the prize…"
The Splendid City is out now and available in all good bookshops.