Attention, Robots! We have detected an incoming transmission, rippling through the multiverse from a distant pulsar. And this transmission is updating on a monthly basis… It seems the Angry Robot team have created a new podcast! Join our resident overlord Eleanor Teasdale on a journey through the weird, wonderful worlds of scifi and fantasy, as she collects authors
and exciting guest hosts. Together, they will tackle the hottest topics in genre fiction, discover galaxies heretofore unknown and maybe, just maybe, they'll work out how to make the perfect cup of tea in space.
Our first episode will go live on Monday at 11am GMT, so be sure to have your hailing frequencies open!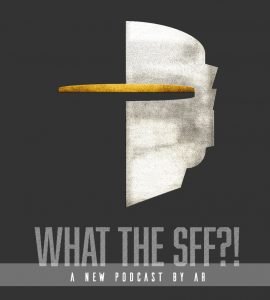 https://anchor.fm/angryrobotbooks