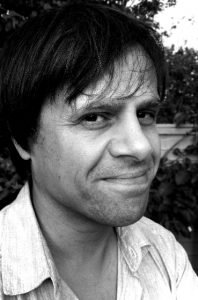 News! New news! We've signed ourselves a new author! And not just any old new author, it's Gemmell Award-winning author
Darius Hinks
. You may know of Darius from his work at Black Library, where he writes novels in the Warhammer universe, including
Warrior Priest
, which won the aforementioned Morningstar Award. However, this new novel,
The Ingenious
, will be Darius's debut writing within his own IP and goodness, has he written a wonderfully squalid, bloody tale of desperate political exiles seeking a way home from the impossible city that imprisons them. We'll be publishing The Ingenious in February. Meanwhile, here's the synopsis:
Thousands of years ago, the city of Athanor was set adrift in time and space by alchemists, called the "Curious Men". Ever since, it has accumulated cultures, citizens and species into a vast, unmappable metropolis.
Isten and her gang of half-starved political exiles live off petty crime and gangland warfare in Athanor's seediest alleys. Though they dream of returning home to lead a glorious revolution, Isten's downward spiral drags them into a mire of addiction and violence. Isten must find a way to save the exiles and herself if they are ever to build a better, fairer world for the people of their distant homeland.
Head on over to
Fantasy Faction
for the full announcement, and a blog post from Darius about writing his first novel set within a universe of his own creation.