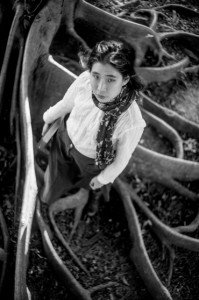 We're releasing the blast doors for a short time this weekend and are letting our beloved
Jeannette Ng
out into the wild for
Nine Worlds 2018
! Jeannette will speaking on a variety of panels, chatting away in the bar and generally doing all the convention things. If you'd like her to sign your copy of
Under the Pendulum Sun
, then we're pretty sure she'll be happy to do that too. Below is a list of where Jeannette will be, so you can catch her in all her talky glory. For more information on the event visit the
Nine Worlds
website
here
or keep up-to-date with all the news over on the
Nine Worlds
Twitter
. Please note, if you've not yet gotten your tickets they can now only be purchased on the door.
Friday
1:30 PM
Know Your Enemy
Villains. Antagonists. They're often the driving force of a narrative – they must be stopped, defeated or otherwise hecking bamboozled – but what makes them tick? Should the audience be able to sympathise with them at all, and if so, how is that best achieved? How much sympathy is too much? And how do we avoid 'othering' them?
5 PM
Problematic Aspects of Historical Genre Fiction: What Do We Do About It?
Problematic aspects of historical genre fiction: what do we do about it? Discussing the racisim/sexism/homophobia/etc of early sci-fi & horror writing, and whether it's possible to engage with the genre despite these problems.
Sunday
10 AM
Fiction About Fiction
Many writers take inspiration for stories from other authors: from King Arthur to Pride and Prejudice, Shakespeare, Lovecraft … our panel discusses whys and hows. This panel is about stories that answer, retell, recast or continue previously-published stories by another author. We'll discuss what provokes a writer to reimagine someone else's world and characters; whether particular stories, or types of stories, are more fertile ground for transformations; how the 'original' and the transformative work relate to one another; and some of the problems a writer might encounter in the process of responding to an established classic.
1:30 PM
Portrayals of Migration in SF
A lot of SF depicts a fairly narrow range of migrations: settler colonialism eluding the existence of indigenous people, short,-term migration of relatively privileged people (such as envoys who eventually move back to their countries/planets of origin), or (more rarely) forced migration (indenture, slavery, convicts). It almost never seems to cover the majority immigration situation of an ordinary person permanently migrating to a dominant culture, and what that would mean in terms of everyday life (challenges, etc.) for migrants and their immediate descendants. What is the origin of this? How can we challenge it? What would migration become in societies that move between the stars? And are there books and media that already tackle migration in a fairer light?
3:15 PM
Portrayals of Women in Star Wars
A panel discussing the numerous women who are an integral part to the Star Wars universe, why they're important, backlash against their central role in the new films and what we would like to see in future Star Wars films. *All information correct at time of publication. As always, please double check your programme on the day!