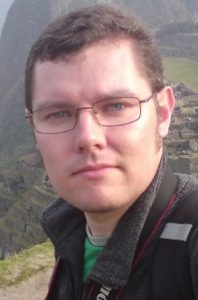 A couple of weeks ago we told you that we'd sold
translation rights
for
Cameron Johnston
's
The Traitor God
in both Czech and Hungarian. Now, we're bringing you more exciting news from the world of Setharis: A SEQUEL!
God of Broken Things
will be dropping in June next year and sees your favourite antihero, and ours, Edrin Walker back in the midst of all that terrible, beautiful action. Here's the synopsis:
Tyrant magus Edrin Walker destroyed the monster sent by the Skallgrim, but not before it laid waste to Setharis, and infested its magical elite with mind-controlling parasites. Edrin's own Gift to seize the minds of others was cracked by the strain of battle, and he barely survives the interrogation of a captured magus. There's no time for recovery though: a Skallgrim army is marching on the mountain passes of the Clanhold. Edrin and a coterie of villains race to stop them, but the mountains are filled with daemons and magic, and Walker must stop at nothing to win, even if that means losing his mind. Or worse…
For those of you who've yet to have read
The Traitor God
, this year's best and most brutal grimdark, then you can get a sneak peek of the first chapter right
here
. If you've already gotten your Johnston fix, there's only 11 months to wait until more – that's quicker than most of your fantasy heroes, eh? Something about the weather up in Scotland must keep those authors a'writin'.