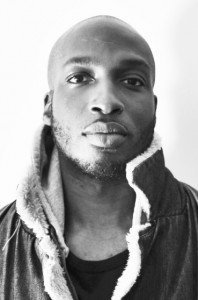 It's much too warm for those fantasy clubs of yore, the ones with the real dragons breathing fire and the requirements to joust with your neighbour for the last copy of your new favourite novel. So we're proposing ditching the old and taking some time out and ducking into an air-conditioned paradise this coming Tuesday,
July 31
, with a trip to see
Micah Yongo
the
Super Relaxed Fantasy Club
. Micah – who will be joined by Rebecca Ley and Danie Ware on the night – will be reading from his newly released debut novel
Lost Gods
, answering questions, shooting the shit and generally taking a chill approach to all things fantasy. The event will take place at the
Forbidden Planet HQ at Titan House, 144 Southwark Street, London, SE1 0UP
(please note: this isn't the store) and will run, or calmly walk we suppose, from
18:30 – 21:30.
The event will cost
£7
on the door, which includes refreshments. For more details about the event, visit the SRFC Facebook
event
. See you there!