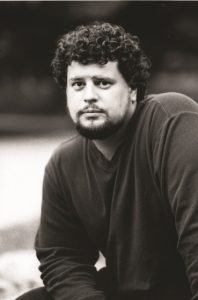 It's all go this weekend! Not only are a mega-bunch of Robots hanging out at
Emerald City Comic Con
, our
S A Sidor
, author of the frankly bonkers
Fury From the Tomb
will be at
StokerCon
in Providence, RI. S A (or Steven, should you meet him) will be taking part in the
Pulp Horror in 2018
panel at
10AM
on
Saturday
in State Suite C. Here's the info:
Popular Horror fiction that began with Poe and Bierce and the penny dreadfuls entered its adolescence with the pulp magazines of the 20s, 30 and 40s. Books like Dime Mystery, Horror Stories, Terror Tales, Spicy Mystery, Thrilling Mystery and the legendary Weird Tales allowed modern masters like Bradbury, Bloch, Lovecraft and Howard to perfect their craft. This panel will explore pulp horror then and its modern incarnations now. What are the tropes that make it "pulp" and who are those writers exploring and warping those tropes today?
And just to give you an idea of who S A is, he's also written dark thrillers under the name Steven Sidor.
Fury From the Tomb
, the aforementioned forthcoming fantastical adventure full of mummies, hopping vampires, evil monks and grave-robbing ghouls has been called "the greatest horror-adventure-Western mash-up imaginable to human minds" by NYT-bestselling author Steve Hockensmith. Here's the lowdown on that:
Saqqara, Egypt, 1888, and in the booby-trapped tomb of an ancient sorcerer, Rom, a young Egyptologist, makes the discovery of a lifetime: five coffins and an eerie, oversized sarcophagus. But the expedition seems cursed, for after unearthing the mummies, all but Rom die horribly. He faithfully returns to America with his disturbing cargo, continuing by train to Los Angeles, home of his reclusive sponsor. When the train is hijacked by murderous banditos in the Arizona desert, who steal the mummies and flee over the border, Rom – with his benefactor's rebellious daughter, an orphaned Chinese busboy, and a cold-blooded gunslinger – must ride into Mexico to bring the malevolent mummies back. If only mummies were their biggest problem…
And just look at this beautiful cover! It can be yours from
May 1
(US/Can) /
May 3
(UK/Commonwealth) and you can pre-order right
noooowwwww
.