Marianne de Pierres
The Peacemaker Series
1. Peacemaker (World: May 2014)
2. Title TBC, (World: Summer 2015)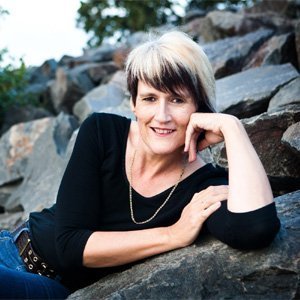 Marianne de Pierres is the author of the acclaimed Parrish Plessis and award-winning Sentients of Orion science fiction series. The Parrish Plessis series has been translated into eight languages and adapted into a roleplaying game. She's also the author of a bestselling teen dark fantasy series entitled Night Creatures and writes award-winning crime under the pseudonym Marianne Delacourt.
She lives in Brisbane, Australia.
Visit Marianne online at her website www.mariannedepierres.com and follow her @mdepierres on Twitter.
Article: 'Why Westerns Appeal' by Marianne de Pierres on Champagne and Socks
Article: 'The Peacemaker Playlist' by Marianne de Pierres on Mortal Words
Interview: 'Developing a Character from a Short Story to a Novel' on Diana Pharaoh Francis