Author Archive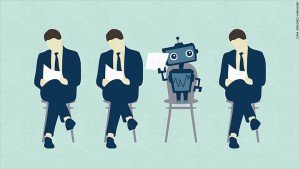 Would you like to work for Angry Robot in our Nottingham office? We have an entry-level position that's just come up. Right now it's for a limited term – nine months or so – but would be a great way of adding some practical experience in a dynamic and nurturing publishing outfit to your CV. We're very happy to hear from recent or imminent graduates, and especially those with a demonstrable enthusiasm for adult science fiction and fantasy.
EDITORIAL ASSISTANT
Where: In our Nottingham, UK office. We won't be assisting with relocation, alas, so if you're a very long way away this won't be for you.
Hours: Mon-Fri, office hours.
Term: Starts June 2016, exact date to be mutually agreed; runs until March 17.
Duties: As the name implies, assisting editorially – reading submissions, helping authors, gathering book data, writing cover copy and catalogue text, working with freelance proofreaders, writing or commissioning web articles. We're a small team and there'll be a bit of everything from finding new authors through to seeing their finished books onto shelves and beyond. The role reports to Marc Gascoigne, the publisher/MD.
Skills: The usual familiarity with Word, Excel and the internet, plus social media and blogging tools would be useful. More than that, we will be looking for a passion for and knowledge of adult SF and fantasy books. If you've already been a reviewer, blogger, convention attendee, or otherwise demonstrated your passion, let us know! We are an equal opportunities employer.
To apply: Please send an email containing a one-page CV and one paragraph about why you want this job to incoming@angryrobotbooks.com with the Subject: AR Editorial Assistant Job. Closing date for applications is Weds, 25th May 2016.