Team AR
Introducing the current members of Angry Robot Books:
Gemma Creffield
Senior Commissioning Editor
Gemma has worked in the publishing industry for six years, in various roles, always with the aim of being an editor. Now commissioning for Angry Robot, Gemma is on the look out for a book that shook her like The Hunger Games and Only Ever Yours, that grabbed her like The Power, and stayed with her like Fahrenheit 451. Gemma is a lover of dystopian, feminist, literary-leaning and message-driven fiction. She also loves steampunk, mystery, crime, fairytale/folklore and adventure-fantasy. She loves to champion new voices and bring out the very best in an author's potential. Find her on Twitter: @geebiegems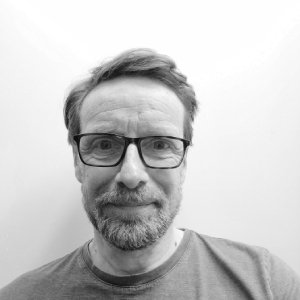 Simon Spanton
CommissioningEditor at Large
Simon has been editing and commissioning SF, Fantasy and Horror since 1991. He's published Sunday Times bestselling and award-winning authors from both sides of the Atlantic including Scott Lynch, Richard Morgan, Christopher Priest, Justina Robson and Brandon Sanderson. He loves hard and high concept SF, epic fantasy and swords and sorcery, horror with mythologic and folkloric roots; books with distinctive prose, twisting plots and vivid characters. He also has a personal passion for the weird and the surreal in fiction and can be won over by poetic and artful prose. He'd love to see more authors from around the world given a voice in our markets. Find him on Twitter: @simonguy64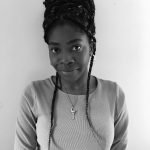 Antonia Desola Coker
Assistant Editor
Desola has always been a keen reader of new worlds, which is why she studied American Literature at the University of East Anglia. SFF has been her favourite genre for years, with a particular love for Urban Fantasies and fantastical Dark Academia books such as Leigh Bardugo's Ninth House. As well as this, she loves faerietale/folklore, love stories, adventure filled mysteries, and has a soft spot for new, exciting YA stories like Tomi Adeyemi's The Legend of Orisha trilogy.
Find her on instagram: @dess.reads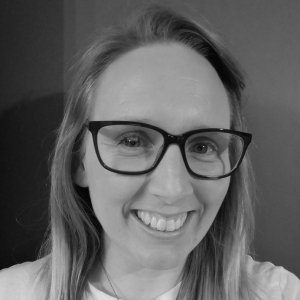 Caroline Lambe
Publicist
At home in Ireland, Caroline obtained an MA in Literature and Publishing from NUI, Galway before starting her publishing career in Dublin in 2008. In 2013, she moved to the UK and began working for Angry Robot Books until in 2016 life's funny twists moved her and her young family to Italy for a time. Living once more in the Midlands of England, she has returned to the literary mothership that is AR. When not dividing time between work, kids, baking, the dog and the chickens that run around the back-garden, and being PRO for Warwickshire LGFA, Caroline can always be found on the football field, playing gaelic football for Roger Casements in Coventry. Find her on Twitter: @caramalines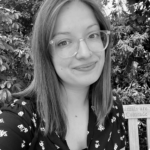 Amy Portsmouth
Campaigns Executive
Amy has always loved a good fantasy, especially if it has dragons. She's usually reading several on the go, and constantly raving about her love for
The Priory of the Orange Tree
. Amy completed her Publishing Apprenticeship at Bloomsbury in July, where she learnt about the entire publishing industry, so she is always up for a challenge. She runs a bookstagram in her free time where she showcases reviews and her obsession with special edition books:
@littlebooklight.