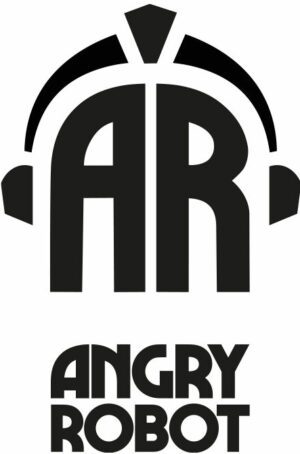 Website: https://www.angryrobotbooks.com/about-us/
Facebook: http://www.facebook.com/angryrobotbooks
Twitter: https://twitter.com/angryrobotbooks
The Robot Overlord
Angry Robot
is a global imprint dedicated to the best in modern adult science fiction, fantasy and everything inbetween. Our book line launched in July 2009, with physical books across a wide variety of formats, e-books as standard, and with all frontlist titles as audiobooks from October 2011. We may be British-based, but we sell our books worldwide with the help of partners such as the mighty Penguin Random House (US/Canada) and Simon & Schuster (Australia & New Zealand).
Our mission
is to produce books that appeal to everyone, from post-
Dr Who
and Xbox fans to long-time genre enthusiasts. We are a part of Watkins Media Ltd, an ever-expanding group of media companies who work with new ways of delivering entertainment to readers, viewers and players. In April 2011, Lauren Beukes' novel
Zoo City
won the Arthur C Clarke Award, the highest honour in British science fiction. October 2011 saw founder and publisher Marc Gascoigne honoured with a World Fantasy Award for Angry Robot, repeated in the UK in 2016 with Best Independent Press at the BFS Awards.
Ramez Naam's
Apex
won the 2016 Philip K Dick Award. Our authors and/or books have also won the Hugo Award, the David Gemmell Morningstar Award, the Prometheus Award, the Aurealis and Ditmar (Australia), the Sir Julius Vogel Award (NZ) and many, many more.