Archive for General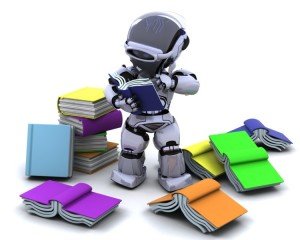 We thought we'd better give you an update on our progress working through the (virtual) mountain of submissions from the recent Open Door period.
As you may recall, by the closing date at the end of January we had received an unexpected 1,118 novel proposals. Yes, that's an absolute fuck-ton, but unexpected, you say? Well, yeah – last time we had pulled in a little over 600, so to be honest we were probably expecting around the same again. As a result, well, while the Robots have been reading tirelessly, as you may imagine it's been taking longer than we anticipated.
We've managed to work through around two-thirds of the initial submissions. We have rejected plenty, some quite easily (we still don't publish non-fiction, or books for the under-fives, for example) but others only after a lot of argument. We've also called in a fair number of full manuscripts – and yes, these also now need reading. Did someone mention Sisyphus?
So, if you haven't had a note from us yet, but did get an email when you originally submitted, we've not forgotten you. We've just not got to your proposal yet. If you need or wish to Withdraw your book for whatever reason, or send it out to other publishers at the same time, by all means do so, we won't stand in your way. Just keep us in the loop and if necessary log in to the Submittable page in the usual way.
And wish us luck, as we continue to read… read… read…