Archive for Events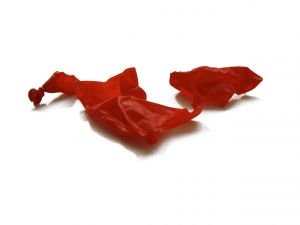 So, here's the thing.
We had planned to have a balloon race to celebrate the launch of Emma Newman's Between Two Thorns next month, with the winner of the race getting a character named after them in the third book in the series – All Is Fair – later this year.
We were all set to go – the balloons were ordered, the helium was booked, the special website was created and ready to go – when we received a few tweets about how bad for the environment these things were.
We'd specifically opted for biodegradable balloons and recycled card, with no string or ribbon, and we were assured by the balloon company that the balloons degraded as quickly as an oak leaf. An oak leaf! That's good, right?
Wrong. That's still a good 6 months of latex hanging around, causing problems to wildlife.
And so we've decided to cancel the race, and both Emma and Forbidden Planet are in complete agreement about this. It would be the wrong thing to do to go ahead with it.
We're still going to have a competition to celebrate the launch of Between Two Thorns, though, and the winner will still have a character named after them – watch this space for details of what that competition is going to be…