Archive for Angry Robot Live
Attention, Robot Army!
I have collected all four of the Angry Robot Live! panels so far into a YouTube Playlist, which you can find here.
The playlist is also embedded here, for your viewing pleasure. Partake of all of the robotic wisdom and wisecracking from the comfort of your cubicle, cabana, or wireless-enabled mobile artillery platform.
Last night was our fourth Angry Robot Live! We talked about Scope and Scale in Fantasy.
Our panelists were Kameron Hurley and Anna Kashina.
If you missed the live show, you can watch the whole thing here. Please note that you'll want to turn up the volume for the first 23 or so minutes, as Kameron's audio was soft until she switched over to a different mic.

Much fun was had by all!
During the panel, Kameron mentioned Universe Sandbox.
And this is me waving goodbye to dozens of writers reading this as they disappear for two weeks.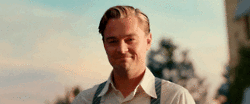 Paul S. Kemp wasn't able to make the panel, but he wrote at length via twitter on his thoughts about Scope and Scale. You can read them in a Storify here.
And last, but not least, I've included a couple of questions below that we weren't able to answer during the panel.
From Paul Weimer:

How does individual character creation and development change (or not) in working in different scale sizes in Fantasy?

Do you find maps, glossaries, concordances a necessary evil or a joy to create (and have readers read) in secondary world fantasy?

Do you start or approach a novel idea differently depending on whether its S&S or Epic in its scales/stakes?
Please feel free to continue the conversation here in the comments. Until next time, Stay Angry.
It's that time again, folks – time for Angry Robot Live!
This month, we're bringing you a discussion of Scope and Scale in Fantasy – from the intense back-alley tales of sword & sorcery to the world-breaking sagas of epic fantasy, the genre spans a huge range in terms of scope. Our panel will discuss the benefits and tradeoffs of operating at different scales, and we'll dig into what makes tales at the different levels of scope powerful in their own ways.
The panel includes:
Kameron Hurley, Kitsschie and Sydney J. Bounds Award-winner and nominee for the Hugo, Nebula, and Locus awards. Her The Mirror Empire drops on August 26th in the US/CAN.
Anna Kashina, author of the Majat Code (Blades of the Old Empire, and The Guild of Assassins, which releases on August 5th in the US and CAN).
Paul S. Kemp, New York Times-bestselling author of Star Wars and Dungeons & Dragons novels, and the author of the Tales of Egil and Nix (The Hammer and the Blade, A Discourse in Steel).
James A Moore, author of over twenty novels, nominee for the Bram Stoker Award, and author of Seven Forges and The Blasted Lands.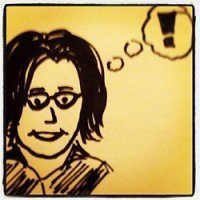 The panel will be Tuesday, July 29th, at 8:30 PM EDT (5:30 PM PDT), and should run about an hour.
If you have any questions for our panelists, please feel free to post them here in the comments, tweet them with #ARLive, or join us to ask them yourself!