Author Archive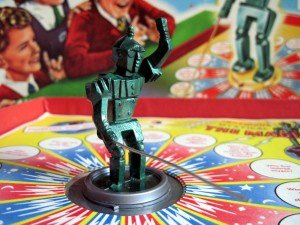 Well, the happy little robot doorkeeper of destiny has flipped the sign on this year's Open Door from OPEN to CLOSED. The two months for submissions are at an end.
We guess it's human nature, but there were a hella lot of last-minute submissions. And, alas, some folk tried to submit after midnight GMT because it was a different time where they were, or were flapping around on minor details rather than submitting the darn thing. But in the main, we thought that the whole process has gone very smoothly.
The final tally was 1,118 proposals, which is more than double what I (Marc) had predicted, so thanks for making me look a fool

So, lots to reading in our immediate future and if there are some gems in there it will be well worth the effort. The Robot gang have already been reading and rating the earliest arrivals, but we haven't as yet rejected anything. That will start this week. It will take a while to get through them all, however, so don't panic.
While you are waiting, the splendidly useful Absolute Write website (full of advice for writers old and new, so you should have that bookmarked already) has a thread on its forums dedicated to this Open Door. Angry Robot author Pete McLean, discovered in the last Open Door, is a regular poster and other AR authors have been known to pop by, but note that we stay away except in an emergency. Anyway, you may find it helps ease the anxiety of waiting, just sayin'.
And finally for now… if you sent the wrong thing, spotted a spelling mistake, realised you put your one-line summary after the synopsis, don't worry, leave it be. We will work with what you sent in. Only contact us if you change email address, sell a book for $$$s and need to withdraw it, or something equally drastic – and do that via the Contact page.
Thank you so much for taking the time to submit. We truly appreciate your effort just in getting all of that together just to get to this stage. We know the waiting is stressful, so we shall be as quick as we can, while still being thorough. Be seeing you!