People
The Robot Commanders
Marc Gascoigne
The Managing Director & Publisher; the words and plots and characters and themes, the ethos, the packaging and cover designs and typography. Attn: Can be mouthy. Previously known for The Black Library, Solaris Books, and a bunch of well-dodgy Sonic the Hedgehog books, some of them not even written under a pseudonym. Track him down on Twitter, Facebook or LinkedIn, or listen to his top pop selections on This Is My Jam. Marc won the World Fantasy Special Award (Professional) in 2011 for his work with Angry Robot.
.
Lee Harris
Angry Robot's Senior Editor… has now departed for the more exotic shores of tor.com, the new online novella project. We shall miss him.

.
Mike Underwood
North American Sales and Marketing Manager. Mike is ideally suited to the task of getting Angry Robot books into the hands of the genre-fiction-loving masses of that area. He has a background in bookselling and publisher sales and has previously worked for the Wybel Marketing Group, representing publishers such as Dark Horse Comics, Night Shade Books, Felony & Mayhem Press, and more to trade and wholesale accounts across the Midwest.  But that's not all: Mike is also a published genre author. His debut novel, Geekomancy is published by Pocket Star/S&S. Check it out, folks. Badger him on Twitter at @MikeRUnderwood.
.
Caroline Lambe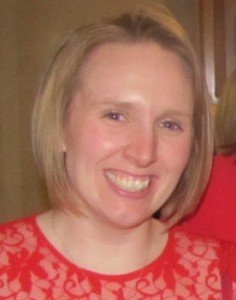 Publicity Manager for all things Robotic, Strange and Awesome. From the stony grey soil of Monaghan, Caroline spent the last 10 years in Galway and Dublin, during which time she gained an MA in Literature & Publishing, and became Publicity Manager for Liberties Press. Having worked with a variety of non-fiction and fiction authors (including leading the campaign of the CrimeFest Last Laugh Award winning title in 2012), now she's only 'excira and delira' to be working in the weird and wonderful world of fiction full-time. When not handling/stalking the media, Caroline can be found playing GAA (google it), relaxing with a book, or watching many, many boxsets. Tweet her here or reach her at caroline [dot] lambe [at] angryrobotbooks [dot] com.