AMAZING news from Angry Robot on this most special day!
By
Angry Robot is delighted – nay, thrilled – to announce another amazing project, which is destined to pave the way forward for publishing from now until…
Oh, you know… Whatever. It's April 1st. Let's just assume we've come up with an Oh My God Most Amazing, Yah prank, and posted it here, and that you fell for it for about 6 seconds before glancing at the date in the top left of this post, and mentally kicking yourself, before saying, "Oh, those most angry of robots – what a wacky crew! They sure done got me!"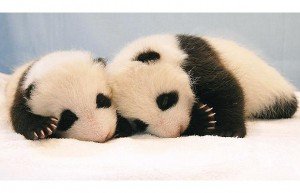 And then we'll all have a laugh and sail off into the sunset on our hover chairs.
Have a picture of some panda cubs.
Leave a Comment